These are links to Blurb, a site where you can order directly to get a photo book or a magazine I have made on my work.

This magazine is a collection of photos from older works, ones that I would like to find homes for.
The text is in both English and French.
https://www.blurb.com/b/9295951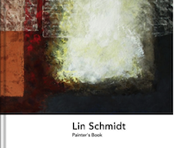 This is a photo book, a collection of works from 2014 to 2016. There is also a short description on encaustic painting.
Despite the title, the text is in French. I have plans to make all my books bi-lingual in the future.